Richard Ferrarelli - Bass Clarinet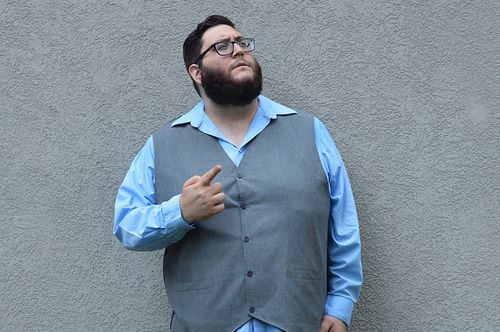 Originally from the greater Philadelphia area, clarinetist Richard Ferrarelli now calls Lancaster, Pennsylvania his home. He holds a clarinet performance degree from Millersville University, where he studied under Dr. Christy Banks. During his time there he began exploring newer clarinet repertoire as a way to push his own musical boundaries and learn more about the many ways he could produce sounds on his instrument. He often says that he "likes to play the clarinet as not-a-clarinet" and he is constantly looking for ways to incorporate new sounds and techniques into the songs written by Big Fat Meanies, whether those sounds are produced acoustically or with the help of electronics. 
Aside from the band, Richard works as a freelance player and teacher. He has a private studio and also works with a local non-profit, Music For Everyone, as a woodwind mentor. Through MFE, Richard is able to partner with music teachers in the area and teach clarinet, flute, and saxophone lessons to students throughout the School District of Lancaster. Richard has performed with ensembles of various shapes and sizes, from a full orchestra with the Pennsylvania Philharmonic to a more intimate setting with Opera Lancaster. As a session musician, Richard has had the opportunity to work with a myriad of bands, including grammy nominated artists, August Burns Red.